Two new bands featuring Gringo alumni will be treading the boards for the first time on Friday 12th December.

Dearest include Dave, Dan, Neil and Simon of Seachange, together with their good friend Sebastian Tighe. You can see them in the comfy environs of The Chameleon in Nottingham.

As supergroups go, Stageblood have the potential to be up there with the likes of Blind Faith, Journey and Damnocracy. The combined talents of Summerlin (Lords), Aitchison (Mogwai), Kearney and Hopkins (both Eska) will be rocking like Tanner at Stereo in Glasgow. Expect a UK tour next year if all goes well!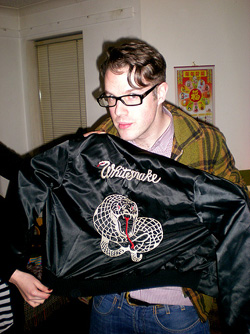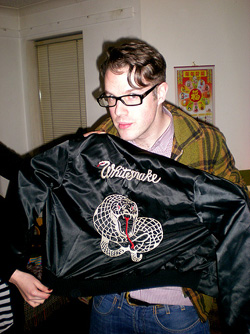 This year's Audioscope festival in Oxford will take place on Saturday November 15th, raising money for housing and homelessness charity Shelter. Audioscope will be looking to add to the 17,000 pounds it has raised for Shelter since 2001.

There is a strong Gringo link this year with Soeza, Hey Colossus and That F**king Tank (former members of our own Kill Yourself) all set to perform. Kid606, Boxcutter, The Oscillation, Witches, The Workhouse, You Animals, and Sunnyvale Noise Sub-element complete the bill. The event will take place at The Jericho from 1pm until midnight.

Advance tickets are 11 pound, and available online from We Got Tickets, who will also donate their booking fee to the charity. Tickets will also be available on the door.
Visit audioscope for more details.

Soeza will also be playing a couple of gigs with France's NLF3 in the days running up to Audioscope.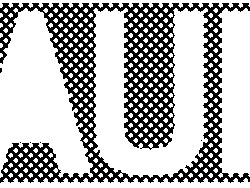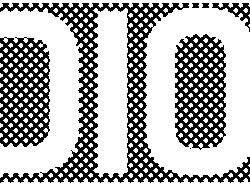 hokaben is a new music festival in the heart of london's east end at the 93ft east venue, brick lane. the idea is to have a festival in our capital city bringing together the weirdest / heaviest / craziest / most awesome underground bands on the planet under one roof with not a foppish indie band or yawnsome postrock band in sight. it's all happening over the weekend of 7th, 8th & 9th november - so make sure you put that in your diaries. there's only 750 tickets so get buying now music fans."

friday 7th november - 6:30pm til 1:00am: don caballero (usa, relapse) f**ked up (can, matador), part chimp (uk, monitor), trencher (uk, southern), bilge pump (uk, gringo), beestung lips (uk), mugstar (uk, sea), apatt (uk), scul hazzards (aus), chops (uk, chinchilla), company f**k karaoke (aus, half theory)

saturday 8th november - 4:30pm til 1:00am: acid mothers temple (japan) kid606 (usa, ipecac). flower-corsano duo (uk/usa) shitmat & dj scotch egg (uk/jp, wrong music) ramesses (uk, ex-electric wizard) aufgehoben (uk, riot season) neptune (usa) team brick (uk, invada) vialka (fra) stearica (ita) birds of delay (uk) dethscalator (uk, farm girl) hey colossus (uk, riot season) zun zun egui (uk) + illegal seagull curating the small bar

sunday 9th november - 4:30pm til 10:30pm: sun ra's arkestra (outer space!), gravenhurst (uk, warp) lords (uk, gringo) i'm being good (uk) boduf songs (uk, kranky) arabrot (nor) katie stelmanis (can) invasion (uk) sj esau (uk, anticon) il goblini (uk's premier goblin tribute act!) bromancer (uk) defibrillators (uk) + build an oscillator workshop Loads more info from: Hokaben