Another month, another new Gringo release. "Clown Jazz" - the Souvaris / Sincabeza split vinyl album. For the first Souvaris release in 18 months they wanted to share the bill with their long time friends from Bordeaux, Sincabeza. Gringo was on hand to make their dreams come true. You get two new tracks from Souvaris and three from Sincabeza. The LP comes with a free download code too! Have a listen to the entire album at the SOUVARIS BANDCAMP PAGE.

After a few gigs supporting the release, it will be silence from Souvaris, as Aaron is about to spend six months finding himself in India. The rest of the band will be recording the remainder of their long-in-the-works third album, which the band are hoping to complete sometime before the end of the year.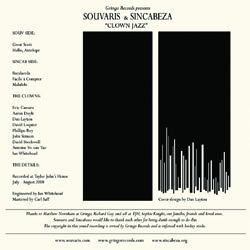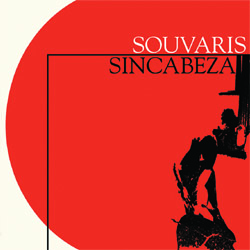 Gringo has two new releases out in the shops this week! First up is the Spin Spin The Dogs debut album "Leave Me In Leicester". A very fine releases by a truly underrated beat combo. Second is Bilge Pump's first foray into 10" vinyl and swearing, "The Fucking Cunts Still Treat Us Like Pricks" EP, which features four new tracks recorded just before last autumns's European tour jaunt. Pick them up direct from us or your favourite record shop. If your favourite record shop does not have them in sotck, let us know. Hopefully your favourite record shop is not HMV, mind.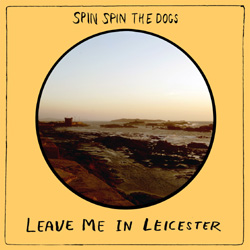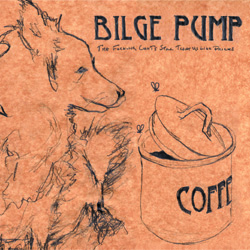 The new That Fucking Tank album, "Tanknology", is available to buy now from the Gringo online shop. It will be in shops from 6th July. In the last few years their sound has developed from rawish math rock to incorporate traces of Hawkwind, ESG, and Hendrix, as well as the appearance of pop hooks and song structures that Andy and James only half-jokingly refer to as sounding like The Lemonheads, Foo Fighters and Reef. The album even features a homage to 'Dancing in the Dark' with 'Brucespringstonehenge'. Tanknology is a more accessible and 'colourful' record than the pair's previous output but one that embodies the integrity, self-assuredness and love of Springsteen that comes with age and has you involuntarily shouting 'Alright now!' like Reef's Gary Stringer throughout.