2013 is Tank's 10th anniversary year, so Gringo have released a commemorative record 'A Document of the Last Set'. It should be available in record shops from next week and you can order it from the GRINGO RECORDS SHOP now! It has been getting rave reviews from old faithfuls who think it is Tank's best record, to Johnny-come-latelys like Kerrang who gave it KKKK. It looks beautiful courtesy of David Hand and Kenn Goodall's mega skills (check out the booklet inside!) and all in all is the definitive document of TFT over the last decade. Tank will be touring Europe in February 2013!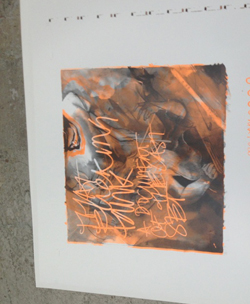 We now have represses back of some very fine records! We have a 300 run repress of the Cold Pumas album, this time on white vinyl. A 300 run repress of the Vision Fortune LP, with a slightly different label. Also a 1000 run repress of the first Hookworms EP. The pressing is exactly the same as the furst run, although it features three bonus tracks with the digital download: 'The Correspondent' (originally on Psych For Sore Eyes 7"), 'Form & Function' (Kogumaza split version) and rarity 'Deu'. We will be doing a CD version soon! You can buy all of these beauties from GRINGO RECORDS SHOP now!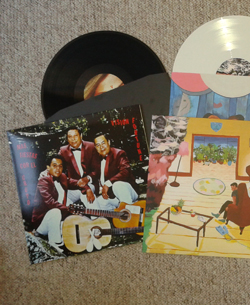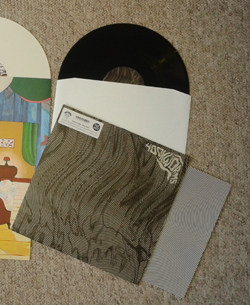 It has been a crazy few months here at Gringo HQ. Our friend Tom met the man who saved Ipswich from relegation (Big Mick) and the Hookworms album is on its third pressing. Our non-day job hours have been spent furiously packing orders and lugging them down to the local post office. Thanks loads to everyone who has been enjoying and bought the album!

It would be amazing if the popularity of the Hookworms record opened up new ears to Gringo sounds. We've been doing this lark for 16 years and the we're more excited than ever about the sounds and smells emanating from the UK's DIY scene.

Without further ado, we have two new releases out now! The GREY HAIRS 7" was our first dabble in Record Store Day but can now be ordered direct from us. Grey Hairs is various members of Lords, Kogumaza, Fists, Cult of Dom Keller and Fonda 500 channelling the spirit of classic grunge and 80s SST. It is a terrific record on a glorious slab of pink vinyl.

Gringo has joined forces with Faux Discx once again to bring you the marvellous album by VISION FORTUNE. Drone / repeato goodness, they remind me of Blonde Redhead or Lungfish or The Unit Ama. You know, the good stuff. We only pressed 300 copies and they are going fast!

The next releases come thick and fast, FISTS debut album on July 8th, THAT FUCKING TANK's live album ready for their 10th birthday bash two days prior in Leeds and then the long awaited BROKEN ARM LP.