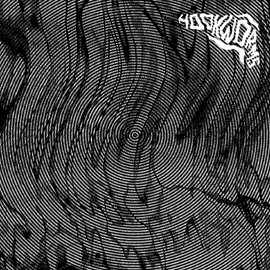 Hookworms' debut release on 12" vinyl features 4 songs and clocks in at around 27 minutes. Sun Ark (who issued the release on tape last month) said this about it:

"Hookworms fling themselves headlong into classic 80's/90's psych-rock like they're trying to break something. Hailing from Leeds and cramming themselves giddily within the well established formal properties of the genre, they walk the scorched road behind Loop, Spectrum, and any other titan of two-chord songs who's ever slowly wah-ed a chord until they saw colors. Most excellent burners!"

Which pretty much nails it. Hookworms will be a 500 only pressing on heavyweight vinyl, housed in a beautiful reverse-board sleeve featuring artwork by guitarist Jonny Wilkinson. This is a split release with Brighton's Faux Discx and we'll ship the vinyl in early November but pre-order now and we'll email you a download code for free.