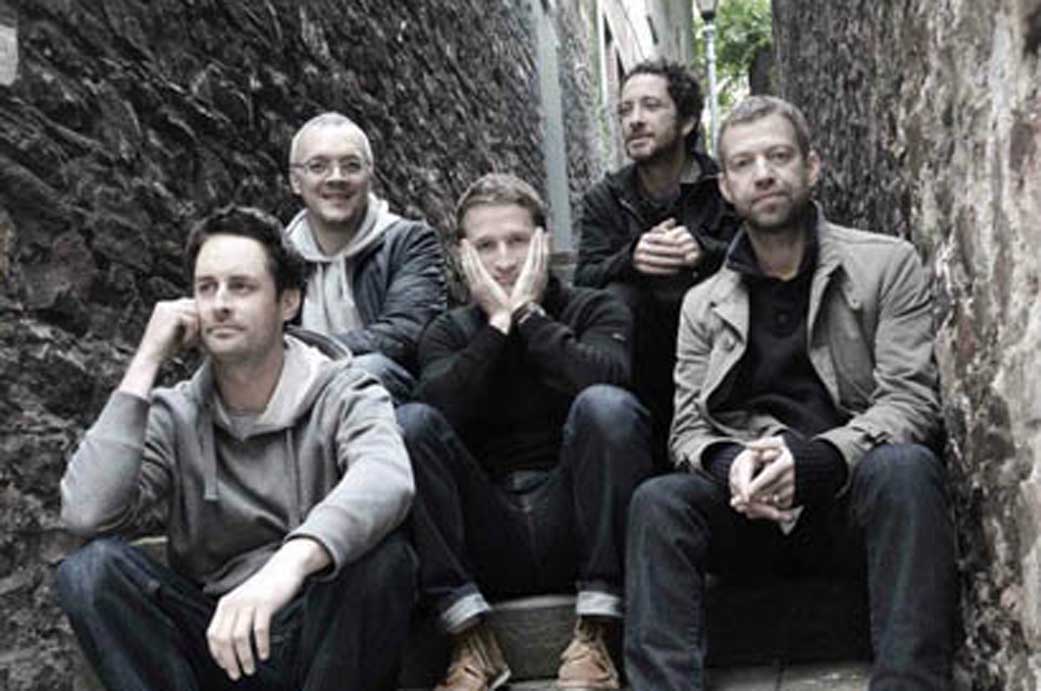 Biography

Soe'za formed in 1996, and have honed their sound over the course of two well received albums, 'Founded by Sportsmen and Outlaws' (2001) on French label Prohibited Records and 'Why Do You Do?' on Gringo Records, and countless live shows with everyone from Q And Not U to The Fall to Sweep The Leg Johnny.
Soe'za are currently a five-piece band, hailing from points along the M4 corridor, from Bristol to Swindon. The band is part of the wider 'Pull the Strings' collective in Bristol ; an artists' platform organised primarily to bring together like-minded people, concerned with interesting music and energetic ideas. Members of Soeza have been involved with artists such as Movietone, Line, Manyfingers, Matt Elliot, Blowzabella and Eliza Carthy.
With a somewhat unorthodox line-up of two drum kits, electric guitar, bass, French horn, Soe'za mix Can-esque grooves, urgent guitars, Folk tinged melody with Ben Owen 's clear-voiced declarations. The band twist this template in every conceivable direction, with French horn rounding out subtle modulations of mood.
The Soe'za sound? Eminently danceable, lyrically fascinating, melodically charming, hard rocking in an angular yet graceful fashion. Sometimes crashing bombastically, sometimes drifting languidly over intricate rhythms.
Their third album, "7 Obstacles" (Gringo Records), showed the latest stage in their development and demonstrates a band full of confidence, creativity and chutzpah.
Following a small break Soe'za are working on a new set of tunes and skits ready for shows and recordings in 2012/13.