How busy? Well, while Joe from Bilge Pump built a lovely shed, Gringo has been lining up four new releases.

First up is the latest album by long time Gringo favourites, I'M BEING GOOD. They are the rarest of things, a band from the UK that didn't disappear after one album, or didn't blow their early promise out of the water by signing to a big label, or basically didn't ever get shit. This band has always been ON IT. "Mountain Language" refines IBG's trick of bashing together the most far-out deconstructed, strange, marginal music with irresistible pop hooks and wonderful buzzsaw guitar attacks. It brings to mind the lovely times when Polvo, Unwound and their good buds Trumans Water ruled the earth. Most of those bands bit the dust, IBG just got better. How Darwinian. Andrew Clare's artwork is magnificent as usual too!

Next! We've pressed up HOOKWORMS' debut release on 12" vinyl with the help of excellent Brighton label Faux Discx. Hookworms features 4 songs and clocks in at around 27 minutes. Sun Ark (who issued the release on tape over the summer) said this about it:

"Hookworms fling themselves headlong into classic 80's/90's psych-rock like they're trying to break something. Hailing from Leeds and cramming themselves giddily within the well established formal properties of the genre, they walk the scorched road behind Loop, Spectrum, and any other titan of two-chord songs who's ever slowly wah-ed a chord until they saw colors. Most excellent burners!"

The pressing is limited to 500 copies on heavyweight vinyl, housed in a beautiful reverse-board sleeve featuring artwork by guitarist Jonny Wilkinson.

SOUVARIS have paid homage to Shakira on their third album, "Souvaris Souvaris". There is marvellous review at Pocket Jury which waxes lyrical about the album in comparison to Can's "Landed" and Neu!'s "Neu! 75":

"Somewhere between these two records is the wonderful Souvaris, an amalgamation of the inventiveness of early krautrock with western pop music, creating something of a unique art-rock sound. The surging crescendos favoured by many post-rock bands are still there but the sense of dynamics is far more varied, with many moods covered over the forty minute duration."

Lastly, will be the latest THAT FUCKING TANK album, "TFT". Tank are pressing the vinyl themselves, Gringo the CD. Hopefully it will be ready before the end of the year.

And then... Gringo's 15th birthday in June 2012!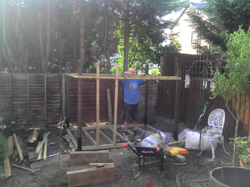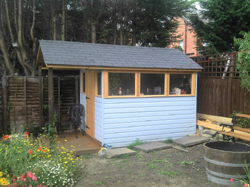 BROKEN ARM are a very fine rock band from Yorkshire. Gringo has just released their first seven-inch, you can find it in good record shops. Speaking of which, Norman Records had this to say about it:

"For those of you unfamiliar with the band, they are a four piece from Leeds who's members have previously played with the likes of Sailors, Woman, Like A Kind Of Matador and The Static Waves. Their music is kinda scratchy and sharp like all good garage rock acts but they've got the muscle of a hardcore band hence they exist somewhere between these two worlds. Part early Rock From The Crypt, part Black Flag, if you know what I'm saying. 'Negative' features three aggressive, pedal-to-the-metal (haven't used this phrase in a review before - hope you like it), party numbers on the A-side, all of which are awesome. Flip it over and you get a brooding beast of a number entitled 'House Rules' that touches on 'My War' era Flag whilst also flirting with the possibility of psychedelia. Recorded by Matt J (of the soon-to-better-known psychedelic rock band Hookworms) 'Negative' certainly sounds a little rough and rugged but that all adds to the charm of these recordings and very much suits the bands aesthetic. Amazing 7". Comes highly recommended by all the lads at Normans... except the lame lads off course."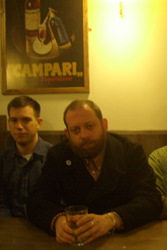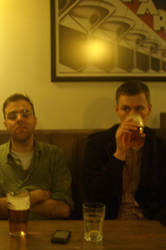 Gringo is extremely proud to be releasing brand spanking new recordings by long time drinking partners Part Chimp. The tracks were captured for posterity at Dropout Studios and have been committed to wax in time for their autumn 2010 tour of European cities. Features artwork designed by Chris Summerlin and screen-printed by Matt Gringo on to quality card sleeves. Copies will go swiftly, so hot foot it to the Gringo shop sharpish.