It is with great pleasure that Gringo Records and Faux Discx can announce the release of Sauna Youth's debut album - Dreamlands. Available on 180g black vinyl with a 12-page risograph print insert and digital download, it is available to order from the GRINGO RECORDS SHOP now and will be in all good record shops from 3rd September 2012.

You can check out / download a choice cut from the album - 'PSI Girls'.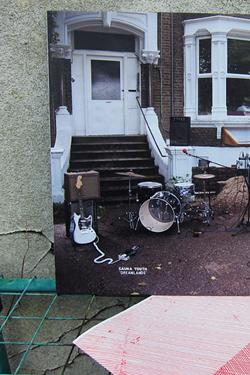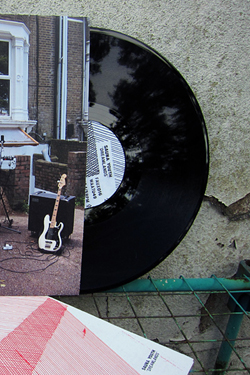 The Gringo Records 15th birthday party is taking place in The Space at Nottingham Contemporary on Friday 8th and Saturday 9th June 2012.

Friday (Doors 8pm)

GREY HAIRS
HOOKWORMS
SAN LORENZO
THAT FUCKING TANK (+ special guests)

Saturday (doors 2pm)

BILGE PUMP
BROKEN ARM
FISTS
GUNS OR KNIVES
HIRAMEKA REDUX
KOGUMAZA
PICORE
POLARIS
SAUNA YOUTH
SOE'ZA
THE UNIT AMA

Bands on both nights finish by midnight but there will be DJs into the wee hours.

Advance tickets can be purchased from Wegottickets:

Whole event: 12 Pounds
Friday only: 4.50
Saturday only: 9.50

Wegottickets add a 10% booking fee. You can also buy tickets in The Music Exchange and at Nottingham Contemporary reception, with no booking fee, and your ticket gets you a 20% discount on any Gringo release in The Music Exchange!

If you are travelling in a group and want to buy tickets but avoid the booking fee, please message me and I will see what I can do!



2012 is Gringo's 15th birthday year. By way of a gift we've put up a FREE! sampler of tracks from our most recent releases on our Bandcamp page. If you like any of the tracks please purchase some music through Bandcamp (who take a cut) or the Gringo Records online shop (where we make more money!). Feel free to spread the word and pass on to other people, or use tracks on your blog / podcast / radio show (just send us a link so we know about you!).